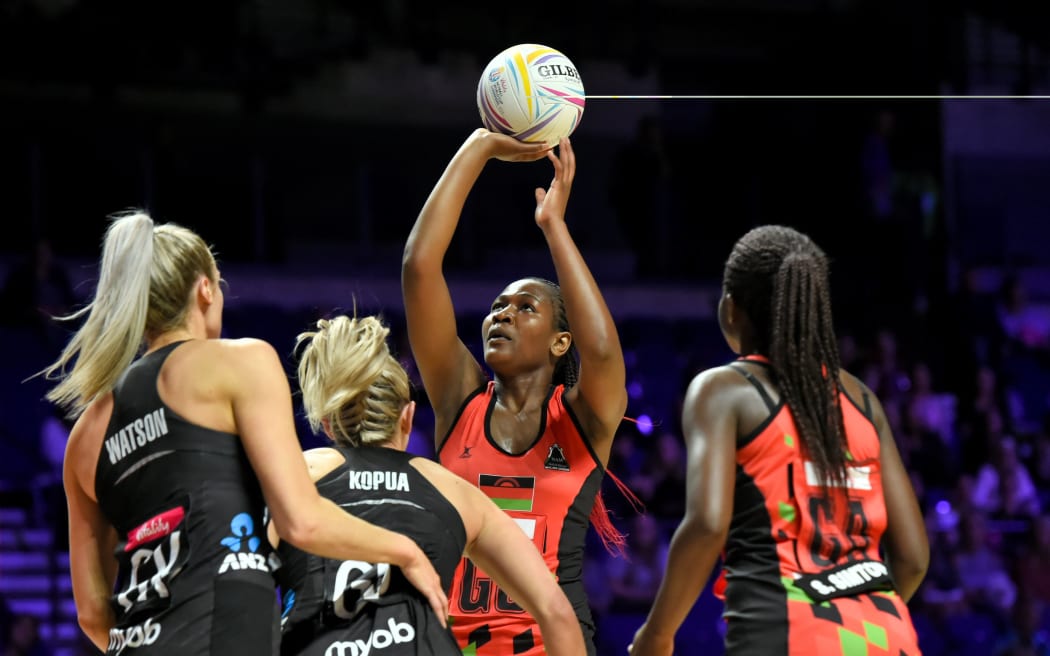 ANZ Premiership: Recruitment chess game heats up
The first of the 2023 ANZ Premiership player announcements has begun, with Pulse title-winning international shooter Joyce Mvula recruiting.
Te Wānanga o Raukawa Pulse announced yesterday that top shooter Aliyah Dunn, a Pulse mainstay since 2018, is looking for new challenges elsewhere.
RNZ understands Dunn was signed with the Tactix, as they parted ways with goalkeeper Ellie Bird, who had been with the team since 2017.
It is understood that the Tactix, who finished bottom this year, have also signed a midfielder from the Roses of England, who will fill the attacking role on the starting wing.
With his high volume and accuracy, Dunn has topped shooting stats this year and the Pulse would have been keen to lock down a player who has a similar presence.
Mvula, 28, has been plying her trade in the British Super League since 2017 for the Manchester Thunder, where she played a key role in the team's unbeaten run to the title this year.
Over the past three years, she has achieved a 91% success rate from under the hoop.
The 1.85m Mvula is also a star of the Malawi international team and has competed at the World Cup and Commonwealth Games.
Midfielder Fa'amu Ioane also joined Pulse from Northern Mystics, where her career at elite level began in 2016.
The 26-year-old has mainly played wing defense but has struggled to get court time this year.
The core of this year's Pulse side has been retained.
Rangy defender Parris Mason and exciting midfielder Ainsleyana Puleiata make the leap from sister team Manawa, who won the National Netball League this year.
A bolter straight out of school on the 2021 Pulse squad, 19-year-old Mason returned to the Manawa squad this year to continue developing her game while also being a Pulse sparring partner.
Puleiata, 21, has previously served as a Pulse sparring partner while adding cover this year for the Pulse.
Pulse coach Yvette McCausland-Durie said she was happy to have a core of six players back.
"Joyce and Fa'amu are experienced and established performers who will add variety and options for us. They are exciting additions and we look forward to what they can bring."
Courtney Elliot, one of Pulse's alternates this season, will return next year as a training partner.
The franchise will support Paris Lokotui and Binnian Hunt in their rehabilitation from ACL injuries and will be back in the domestic league.
All six ANZ Premiership franchises must have their rosters complete by July 8.
Franchises cannot start approaching players from other teams until a week after the ANZ Premiership Grand Final, but players themselves can engage in discussions with other franchises.
Pulse 2023 Team:
Maddy Gordon, Fa'amu Ioane, Kelly Jury, Kristiana Manu'a, Parris Mason, Tiana Metuarau, Joyce Mvula, Ainsleyana Puleiata, Whitney Souness, Amelia Walmsley.