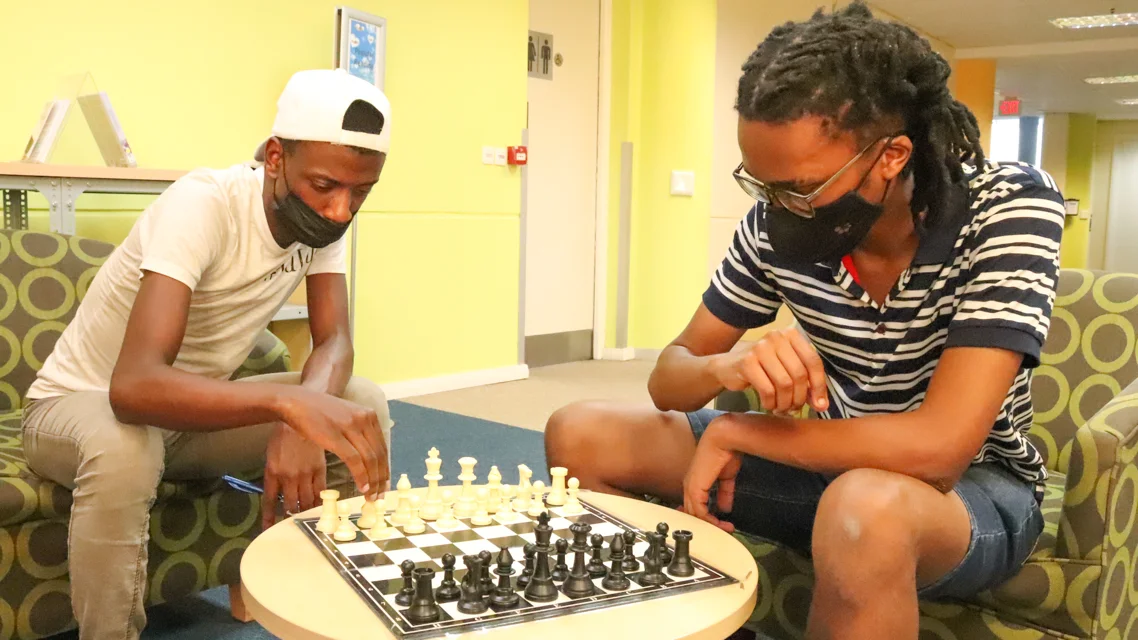 Breaking News – Rhodes University Chess Club wins two medals at Nelson Mandela Bay Chess Trials
Denzel Nyathi
The Rhodes University Chess Club is proving to be a force to be reckoned with after winning two medals at the recent Nelson Mandela Bay Regional Chess Trials. The first trials took place at Nelson Mandela University, Gqeberha (6-7 May 2022) and the second trials took place at Piet Retief Primary (13-14 May 2022). Current Chess Club President Lucas Mnguni took fourth and second place, while current Student Representative Council President Botlhale Modisaotsile took third and fourth place respectively.
"Nelson Mandela Bay Chess holds trials every year to choose a team to compete in the South African Junior Chess Championships. Since we are adults in a university setting, we also have to go through these trials," explained Modisaotsile.
In the first weekend of trials at Nelson Mandela University, the Rhodes Chess President and the SRC President played each other, only to draw a draw. When the two face off, it is called "The Presidential Derby", with both being leaders of the Rhodes University Chess Club and the SRC respectively.
"For the past few years, the Rhodes University Chess Club has died. There has been no action, no movement. So to be President of Chess this year and to see my team perform well in tournaments makes me We have two more tries to play so it's a work in progress for us," said Mnguni.
The duo called for more students to join the chess club even if they weren't confident enough in their skills. "We all have to start somewhere. We try to accommodate everyone, even those who join the social part," Modisaotsile said.
Mnguni said, "It is high time our fellow students took chess seriously. The few who play try and report the results. We can compete with the best. We have been competing with other universities, and we want our chess club to be competitive and the best in the Eastern Cape and even South Africa. While Rhodes Chess Club played in Gqeberha on May 13-14, current Rhodes Chess Club Vice President Maletapata Moshoeshoe and Rhodes Chess Club 2021 President Johnathan Kroutz represented Rhodes Chess at the USSA Closed , which took place at North West University, Potchefstroom. .
Three other players who participated and finished in the top ten in the first downs are Johnathan Kroutz, Steven Masemola and Maletapata Moshoeshoe, who came out at positions five, six and seven respectively.
Rhodes University Chess Club continued to impress in second tries, with Tshiamo Gadinabokao finishing fourth in the Under-20 section.
Help us raise funds so we can give all of our students a chance to access online teaching and learning. The Covid-19 has disrupted the education of our students. Don't let the digital divide jeopardize their future. Visit www.ru.ac.za/rucoronavirusgateway to donate