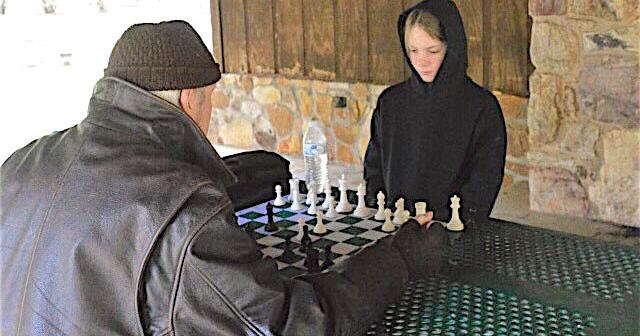 chess club welcomes beginners and professionals | DeKalb alive
Landon Dobbs, 11, decided on his own to learn to play chess. The schoolboy went online and watched videos before telling anyone about his new interest. "My family plays a lot of board games together," Landon said. "I was just curious about chess and thought I was going to check it out. He has now been playing chess for about nine months.
After Dobbs studied the strategies involved and played online chess games with other home students, he told his parents he wanted to join a chess club. The problem was, the nearest chess club was a two hour drive away, so Landon taught his mother, Lacy, to play chess. His father, Alan, already had the necessary basic skills, having learned to play chess at an early age. Everyone in the family started playing chess, at least to some extent, and ended up playing several times a week. "We try to facilitate the best interests of our children," Lacy said.
The family decided that if the chess clubs were too far apart, they would start their own. They began to invite more and the response gathered over a dozen members. Both adults and children participate in the activity. Among the adults who have been involved in the business are Jerry and Debra Fey and Don Highfield. They helped teach tactics and donated chess equipment.
Initially, the group met at Fort Payne Municipal Park, but many members lived in Mentone, so they moved to the picnic area at the Valley Head Park group shelter, but now the colder weather hinders outdoor activities, they meet indoors at Moon Lake. Mentone Community Library.
The club is free for anyone who wishes to attend to just watch, play or learn how to play. Landon wants to encourage others in his age group to try it out and see if they like it. The band plays year round and meets at 3 p.m. every other Thursday. The next meeting is scheduled for December 2. The group is mostly made up of home-based students, but if those attending the public school show an interest, the group is willing to change the schedules to accommodate after-school hours for public school students.
Landon said that what he loves about chess is the strategy of the game and learning how to finish the game in different ways. "I love the way the game plays out with pieces all lined up to be everywhere," Landon said. "My plan is to play this the rest of my life."
Landon's motto: "Every chess player was once a beginner. "- Irving Chernev
For more information about the chess club, contact Lacy Dobbs at 256-630-1078. A group has been created on Facebook – Kids Chess Club-DeKalb County, AL.
– Who's Who by Marla Ballard appears in the Times-Journal editions on Wednesday.