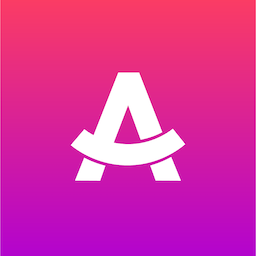 Chess Made Fun player platform opens virtual chess club in US
LOS ANGELES, Calif./ACCESSWIRE/September 21, 2022/ Chess players across the country often start by joining a chess club at their local school or community center. However, for players living in rural areas, finding in-person events can be difficult – an obstacle that has become more apparent during the widespread COVID-19 shutdowns. While online gaming has been a viable option for many years, traditional online platforms offer limited interaction and an experience that doesn't come close to the excitement of in-person competition.
To Chess having fun, founders Yvonne and Warren White have integrated a chess platform that combines the interactive qualities of live play with the convenience of online chess, allowing players from anywhere in the country to enjoy the game in the comfort of their home. With an affordable subscription model and innovative video technology, Chess Made Fun is already changing how individuals and families discover and play the game.
"Our platform is really unique, where everything is integrated in one place," explains Yvonne. "We have a virtual chess board with integrated video conferencing, so all you have to do is log in and access the platform."
As an internationally licensed chess instructor, Yvonne White ran a successful chess club and chess programs in the Atlanta metro area. During this time, she discovered that while large cities have several chess clubs available for both beginners and experienced players, people in rural areas are forced to travel great distances to find a program – or miss the experience altogether. . This problem has been exacerbated during pandemic shutdowns and restrictions, and it's one that White set out to solve with Chess Made Fun.
Due to their innovative player membership program, they have opened the door to new players every day.
"In rural areas, there are very few chess coaches, and when you go further, like 50 miles, chess isn't really offered in after-school programs or played as much," White says. "What we do is offer a virtual chess club. So when someone signs up for our membership plan, they have access to a weekly group game where we meet virtually via video conference. So she can see her opponent and not just play the online game."
Chess Made Fun's robust membership program gives players access to expert coaches that specifically match their skill level, offers real-time interactive lessons, and regularly hosts group games and unranked tournaments. It's a welcoming environment for new and experienced players who want to share their love of the game and build a vibrant, supportive community.
"We have school-age kids all the way up to seniors, and what we love is giving those senior players a chance to learn and practice a new hobby," Yvonne White said.
For Yvonne and Warren White, creating a community around chess is one of the engines of Chess Made Fun. They are committed to teaching gamers across the country how to play the game – and in doing so, they are changing the way individuals, families and communities interact.
By teaching chess through Chess Made Fun, they help people – ranging from young children to older adults – learn new skills, develop their abilities and form meaningful relationships. It is a program centered on the game of chess, but it is much more than that.
Now, through their innovative platform and player membership program, it's a more accessible program than ever, bringing chess to families and communities across the country.
To learn more about Chess Made Fun and experience their interactive online player portal, visit www.chessmadefun.com.
Media Details
Website URL: www.chessmadefun.com
Company Name: Chess Made Fun
E-mail address: [email protected]
Country: United States
SOURCE: Chess Made Fun