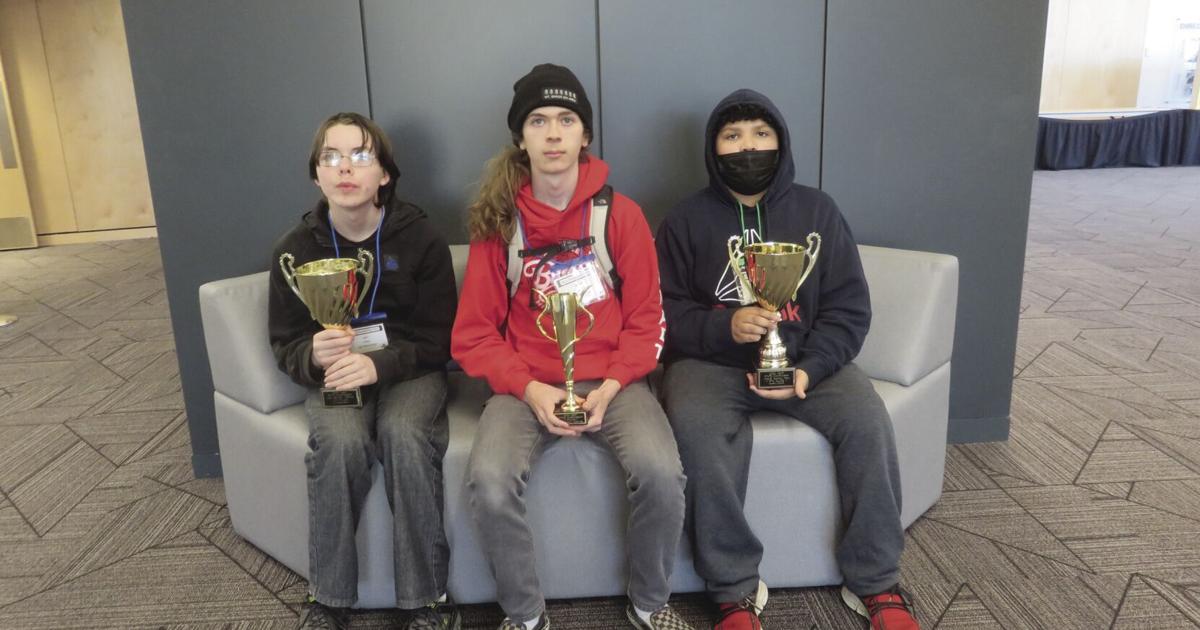 Coquille Chess Players Continue to Collect Trophies at State Championships | Local News
On April 1 and 2, the Oregon School Chess Federation held championships at the Seaside Convention Center to determine nominees to advance to national championships. Coquille didn't win any nomination positions this year, but still had fun, played intense games of chess, and came home with plenty of gear.
In the primary silver division, Ari Ish-Shalom, a kindergarten student who has been playing chess since he was 3 years old, tied three for first place. The tiebreakers determined a tie, the blitz (rapid chess) tied and only after the "armageddon" tiebreakers did Ari receive the second place trophy after losing to Jocelyn Cattone. The trophies were filled with salt water candy and it was a challenge for Ari to hold the trophy on stage during the awards ceremony.
In the Middle School Iron Division, Liam Haan took fourth place and Jordan Florez, who just joined the Coquille Chess Club two months ago, took fifth place.
In the High School Copper division, Jason Herker took fourth place and McKinley Warncke, who joined the Coquille Chess Club three months ago, took honorable mention.
In the fun Blitz (fast chess) tournament, Ari Ish-Shalom and Erica Thrash took first place.
In the fun Bughouse (too complicated to describe but chess players love this crazy two-man event), Sawyer Bergstedt and Dustin Herker took first place.
Coquille started the tradition of crazy hats at the Friday night blitz and bughouse tournaments and dressed for the occasion.
Next weekend, the Chess For Success State Championships are being held for elementary and middle school teams and school-level champions. The Chess for Success tournament has a long history and coach Nancy Keller played there when she was in sixth grade and still has her invitation letter to the event. She declined to say how long ago.