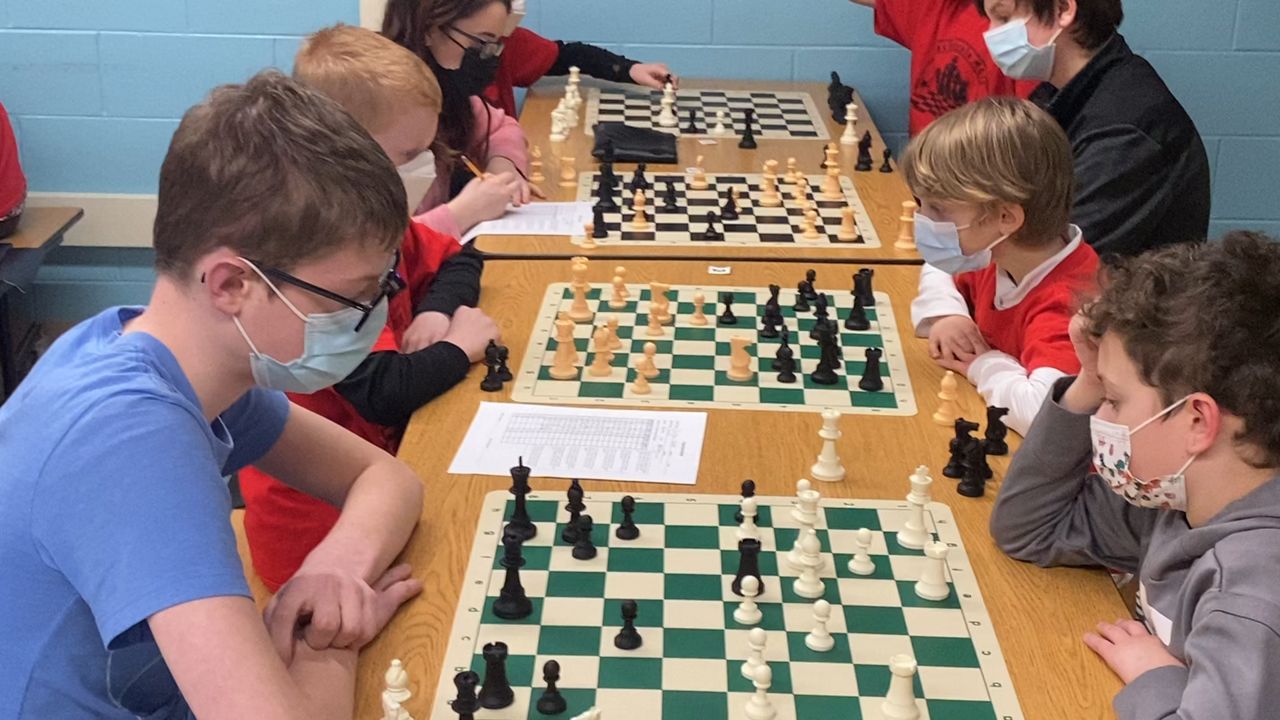 "German immersion" chess club mixes language and chess
MILWAUKEE — The Milwaukee German Immersion School Chess Club has been successful, and learning German may be the reason.
Every week, sixth-grade student Orla Campbell comes to the school's chess club to practice for tournaments. She also uses it to hone her German skills.
"It helps your brain move so you can think better and sometimes think about other things," Campbell said. "When I run into a German, I usually like to speak German so no one understands what I'm saying."
Thor Templin is the chess club advisor.
He said that every week dozens of students stayed after school to learn the game in German. Templin is also proud of what the Chess Club has achieved in the area of ​​competition, as there is a series of trophies at the school.
He believes that having a fully bilingual team gives them an advantage.
"Language and chess work really well, work hand in hand because it's about always pushing new areas of critical thinking and special thinking and that's what it's all about," Templin said. . "It is a special thought, a recognition of patterns that inherit the characteristics of language."
Speaking German while performing also allows Campbell to connect with some of her family roots.
"My mother has German heritage," Campbell said. "I think it's his grandmother from Germany, so a bit of German heritage."
Campbell loves the challenge that every chess match brings. She is also happy to be part of a community that is just as passionate about chess as it is about German.
The Milwaukee German Immersion School held a state-sponsored chess club tournament on Saturday.