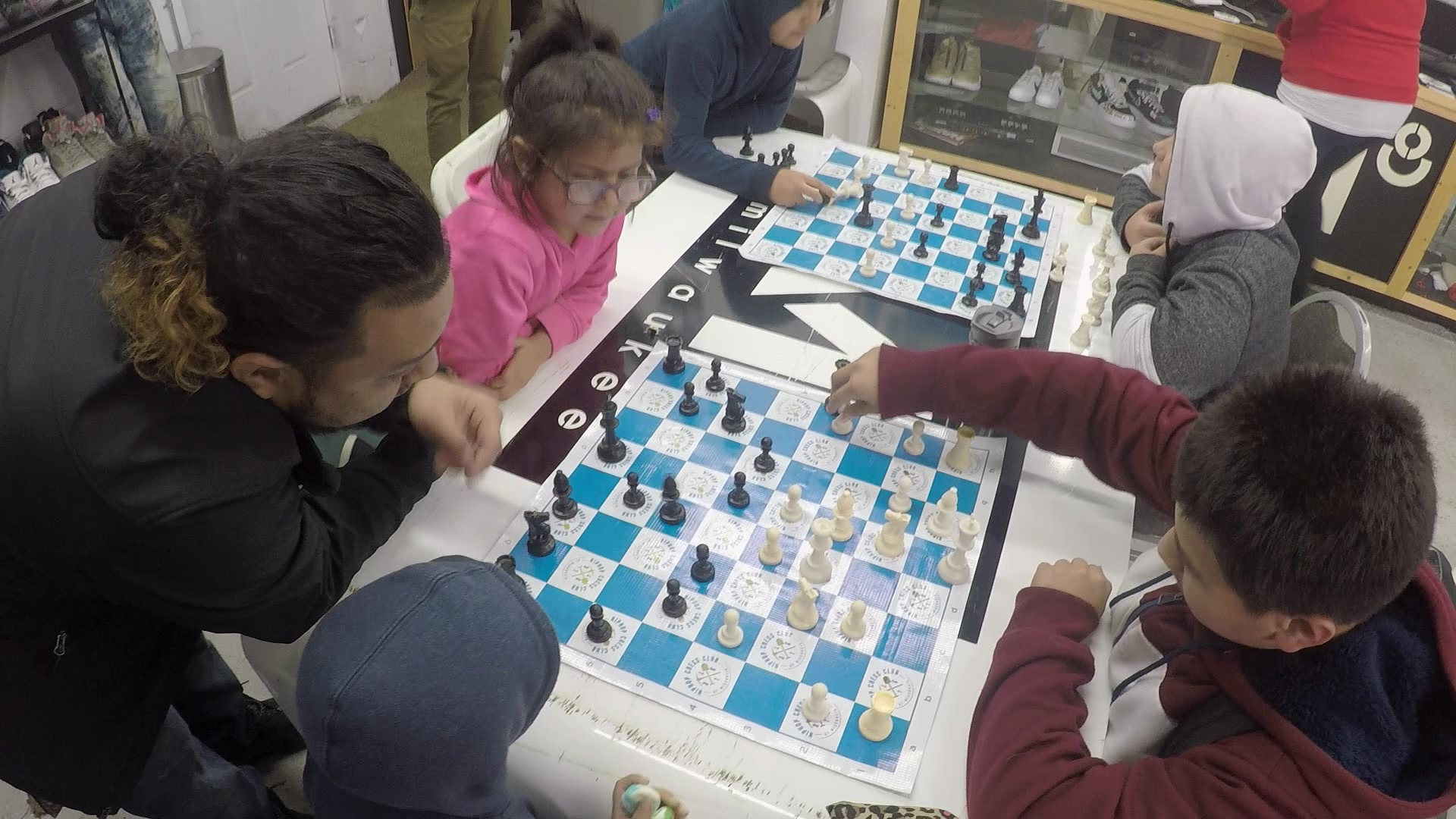 Hip-Hop Chess Club remixes a classic board game
It's Tuesday night in the back room of a small saloon south of downtown Milwaukee, and it's chess club time.
Here, it's a game of strategy, intelligence, rigor and something else: the best hip-hop rhythms in Milwaukee. It is the home of the Hip-Hop Chess Club of Wisconsin. Brandon Kitts is a hip-hop producer from Milwaukee who works under the name Super Ego Beats. He is co-coordinator of the Hip-Hop Chess Club.
"People always say, like what? Hip-hop, chess? How does this fit together," Kitts says. "I love hip-hop. I love it. We live it. We breathe it. Yeah. And chess comes into play. And it's just, it's a great experience.
The club meets once a week. Tables with chessboards are set up so children of all ages can play chess with each other or with an adult mentor. Meanwhile, Kitts sets up a computer, microphone, and drums near the chessboards so people can create their own music.
"Basically they come here to learn how to play chess, and then we listen to hip-hop beats and people can cipher, which is a freestyle session and learn how to rap and do beats," says Kitts.
Chess is usually played in silence, so it's probably the loudest chess club in Wisconsin, but for kids, it's also the most fun. Kitts believes that chess teaches children valuable decision-making skills.
"I could take that rook right there, but do I want to lose my queen in the process? No. You know what? Let's step back and try to find another way," Kitts says. learn to see the bigger picture and think about their actions, the consequences of their actions."
The plan is to expand the club to offer other hip-hop focused programs. "We really hope to have a positive impact on the community," says Kitts. "Making a positive impact for children who otherwise might not have a creative outlet."
Kitts says this unlikely combination of chess and hip-hop music gives people space to come together and move forward, one space at a time. "I love that all of these people come from different backgrounds within our community," says Kitts. "I can't wait to be there every Tuesday. It's like my favorite day.