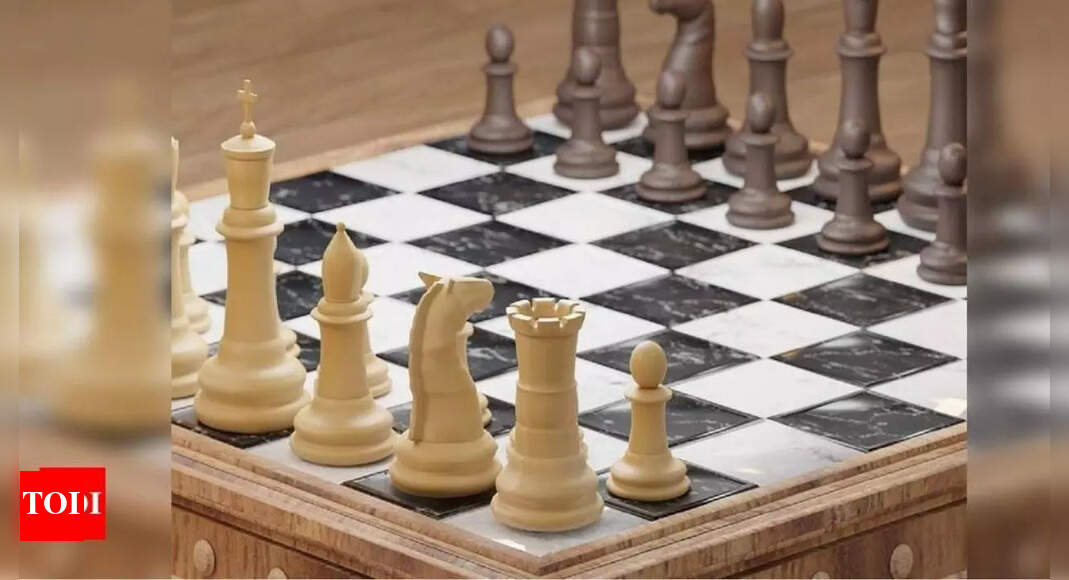 Kanpur: U-20 chess players compete for trophy | Kanpur News
KANPUR: The Kanpur Chess Association selected up to 8 players, including girls, in the under-20 age group in the District Selection Trial Championship, for the trophy Prabhat which was held on Saturday in the Modwill room of the Prabhat institution.
No less than 94 players, including 22 chess players, took part in the selection championship which took place over five rounds. The coaches have chosen the top four players from the boys and girls group to represent the district team at the state championship to be held in Jhansi on December 29-30, said Dilip Srivastava, secretary of the Chess Association of Kanpur.
He informed that the district association will cover the travel and registration costs of all selected players. Earlier, Manoj Srivastava opened the tournament by sending a white coin on the board. The main guest, later that evening, presented certificates and trophies to the top four players in each group. Renu Awasthi thanked the guest of honor. Rajendra Kumar Yadav, sports teacher of the institution, Harish Rastogi and Kamal Khetani, Jitendra Sharma and Pooja Shukla, were present on this occasion.
The selected players are –
Men – Prabhav Saxena (DPS – 5 pts), Avivar Nigam (Prabhat Public School – 4.5 pts), Shivam (Sri Ram Public School – 4.5 pts) Tanmay Tiwari (Prabhat Public School 4.5 pts)
Women-Ananya Srivastava (Vs sch. 4 pts), Tanya Verma (soney lal patel – 4 pts) Sakhi verma (Soney Lal Patel School- 4 pts), Shreya Saxena (DPS Kalyanpur- 4 pts)
Interpreters of the group junior – boys – vidit Srivastava (HarMilap School, Sagarika Patel (HarMilap School)
Sub jr- Chinmay Pal (VSEC) Ananya Mishra (VSEC).