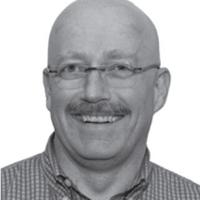 Liar: Where are the chess players when you need them? | Opinion
Many years ago I bought a computerized chess board with a deep and intimidating recorded voice for our junior high school girls as a Christmas present. When they showed little interest in the game, I decided it was time to dust off my childhood chess skills, developed during the heady days of Bobby Fischer's 1972 World Chess Championship, when at the tender age of 29, he defeated the defending champion, Boris Spassky of the Soviet Union.
The first time I played computerized chess, it beat me in less than 10 moves. I redoubled my commitment, thumbing through an introduction to online chess strategy before trying again. It took even fewer moves for the computer to beat me the second time around, its deep voice sneering at my incompetence. Fall in love with a small and revealing early victory for artificial intelligence.
In that summer of 1972, Fischer played the role of the arrogant American to the end. He demanded more money and complained about the "rigged" championship game rules. Fischer went on to defeat Spassky by a score of 12.5–8.5 in 21 games. He claimed his victory as a declaration for western democratic freedom over communist totalitarianism. Regardless, Fischer's victory in 1972 was the only non-Soviet/Russian chess championship between 1948 and 1999, a period in which the Soviets/Russians won 25 of a possible 26 world chess titles.
For a short time, Fischer's victory catalyzed the popularity of chess among my generation of American children. For such a brief period, it seemed that America would benefit greatly from a cultural shift toward a better understanding of the importance of strategic thinking in the public sphere. But Fischer won a rigged championship again in 1975, dropping Anatoly Kasparov in the ensuing World Chess Final. Popular American interest in chess then quickly evaporated.
Although I never learned any skill as a chess player, I understand the conceptual importance of the game as a tool for training strategic thinking. Chess provides an intellectual facility to train one's mind to consider how complex issues may unfold across multiple scenarios.
I also understand that we Americans are short-term thinkers. From the news cycle to social media to algorithm-triggered day trading, our existence revolves around the perceived value of immediate gratification. Consider a chess player who compulsively sacrifices his powerful queen early in the game for short-term gain. Such strategic failure limits the tactical options available as the game progresses, reducing the chances of victory. Despite America's many enduring and undeniable social, political, and economic advantages, our short-term goal remains our Achilles' heel.
On the world stage, strategically thinking adversaries surround the United States. China, Isis and even Russia benefit from more strategic cultures than ours. All patiently wait for the actionable moment to gradually progress towards their desired long-term goals. When our president steps out of the script and verbalizes the trickiest of all strategic foreign policy issues, the war in Ukraine – that Russian President Putin must not stay in power – he is committing the equivalent of the impetuous act of the gambler. chess sacrificing the queen, only it's not a simple game of chess or a quarterly financial result at stake.
Locally, this past weekend, every newspaper from Aspen to Rifle ran front-page stories about the West Slope housing crisis. While COVID has undoubtedly accelerated the trend, the value of high mountain real estate is predictably increasing and owners – just as predictable – are looking for the highest and best use of their real estate assets to benefit from this value. In an area dominated by tourism, the highest and best use is usually not renting out their homes to the hardworking and chronically underpaid workforce of the valley.
Housing affordability in the Roaring Fork and Colorado River valleys would be a daunting, decades-long public policy challenge for even the most strategically oriented and committed leaders. Imagine a collection of policy makers who have rolled up their sleeves and worked together, consistently over years and decades, across jurisdictional boundaries on coordinated solutions, recognizing the interconnected systemic nature of housing to all that constitutes community. But that's not how things currently work.
Outside of their RFTA-focused elected officials transportation committee meetings — which, don't get me wrong, are very important — our town and county leaders hardly work together on anything across our arbitrarily drawn valley 19and the jurisdictional boundaries of the century, not to mention strategic policy issues like the community altering impacts of skyrocketing land values. Yes, a movement is brewing for a regional housing coalition. It's an important start, but at this point it's mostly being advocated by well-meaning citizens, not a coalition of elected and appointed leaders with powers and budgets assigned to voters and the ability to implement policies. .
Upvalley, they have the real estate transfer tax financial fortress of Aspen and their million dollar per unit game plan to develop hundreds, if not thousands of new units, which in a built community, looks a lot like environmentally unfriendly growth versus unlimited growth. demand. All this while the Aspen-Pitkin County Housing Authority's brand new "Home Trek" information system tells them they have about 400 empty rooms in their existing inventory of over 3,000 units. At $1 million per unit to build new, those 400 vacant rooms roughly translate to a publicly funded opportunity cost of $150-200 million.
Downvalley, the way things are, it won't be long before the average open market home tops the $1 million price tag. Although the crisis affects every community, the needs of each community are different.
It looks like it might be time to elect chess players — both locally and nationally — who are willing to think and work strategically to solve our most pressing problems. If only we could find some.
Contact Paul at [email protected]