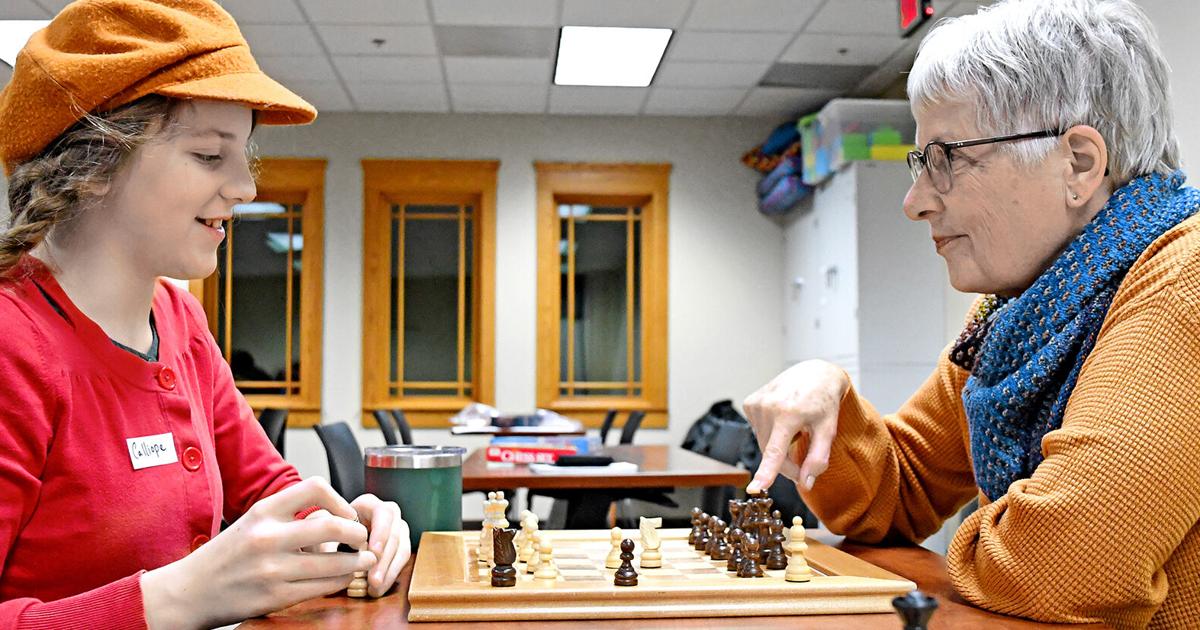 Sioux Center Chess Club welcomes all ages | Sioux Center News
SIOUX CENTER—Kings eluded capture as pawns paraded on chessboards set up at the Sioux Center Public Library Chess Club night.
Meeting from 6.30pm to 8.30pm two Mondays a month until the end of April, the Chess Club seeks to provide chess players of all levels and ages with a place to meet and play. The next Chess Club meeting will take place on February 28.
Registration can be done online through the library's events calendar or by calling the library at 712-722-2138.
Cailan Matthews and her husband, Elias, are the club's instructors.
She said that often the biggest challenge chess players face is finding other players.
"We thought if we could start a club and bring these people out of the community, it's so much fun to get together with people who are into the same thing as you are," Cailan said. "We are really grateful that the library is willing to do this."
Cailan said that although there aren't as many adults in the group, they are just as welcome.
"The more multi-generational activities you can have, I think that's a good thing," Cailan said. "Children are in their classrooms with only their peers all the time. Most things for kids have their own age, but chess is something you can be at the same level even if you are different ages.
Sioux Center library assistant Maria Vander Plaats said the combination of skills allows those with more knowledge to be paired with newbies and help instruct them.
"It's fun to see the younger guys playing against the adults and doing well or vice versa," said Vander Plaats.
Pablo Scholten, 12, of the Sioux Center, said he and his sister, Amalia, grew up playing checkers and chess, but weren't motivated to learn how to play chess until they having seen it on television.
Their uncle decided to join them at club meetings and they learned to play together.
Pablo said winning a few games was particularly nice.
The club uses the library's meeting rooms, so they have plenty of space for attendees. It has attracted around 20 people in recent sessions, with access to 18 boards.
"You don't have to register, you can just come. We have recommended registration so we have your email. That way if there's bad weather or something like that, we can get in touch with you," she said. "We have a big space, so the more the better."