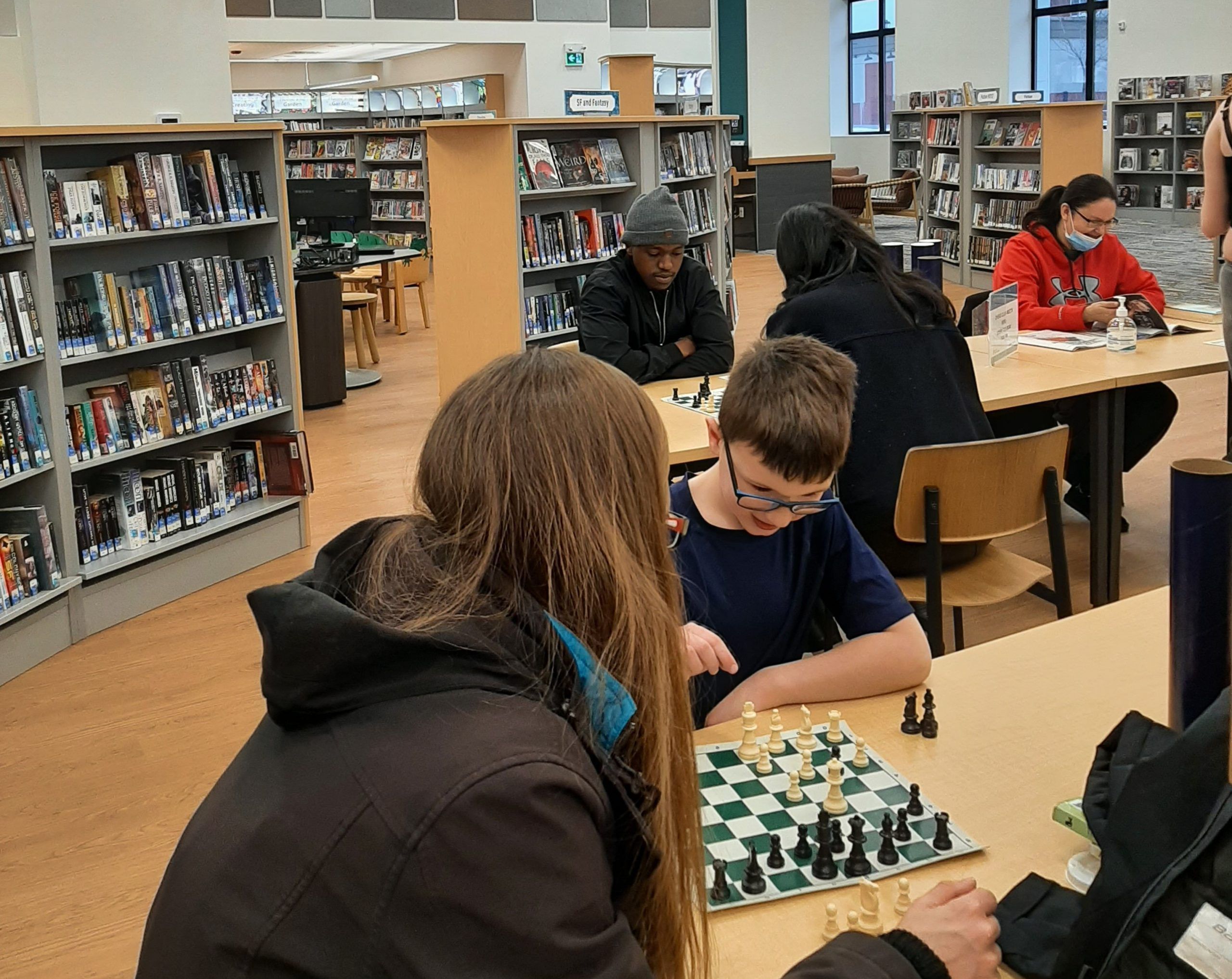 SPPL Chess Club returns after two-year hiatus due to pandemic
Content of the article
Chess is back at the Stony Plain Public Library (SPPL).
Content of the article
After a two-year pandemic hiatus, the library's "Chess Club" reunited for its first gathering earlier this month.
The community-driven program run by Eric Boerger has been around since 2009. A long-time chess player, he started the club to meet new people in the community who were interested in the game. club operated out of the PERC building at the Multicultural Heritage Center before moving to the public library to attract more members.
"You don't have to be a genius to play chess. I certainly am not. I just want to meet people and share something that I love with the community," Boerger said.
The early days of the club proved to be the most popular among the community. One year, nearly 20 players participated including children, teenagers, adults and seniors. There was a tournament hosted by SPPL with a Spruce Grove resident who won a real trophy. The number of participants dwindled in the years that followed. In 2019, there were only four players, all adults.
When the pandemic first forced the library to close in March 2020, Boerger said he was sad the chess club couldn't continue to meet, but he understood the seriousness of the situation. He said there are more important things for the library to consider than the chess club.
Now the club is essentially starting from scratch in the library's new downtown location, which Boerger hopes will help bolster fresh meat. Players of all ages and experience levels are welcome to join the club which meets every Tuesday from 5:00 p.m. to 8:00 p.m. Beginners are more than welcome to have fun and learn the game.
Content of the article
"Chess is not always competitive. It can also be beautiful and pleasant. I've played thousands of chess games in my life and no two are ever the same," Boerger said.
Currently, SPPL has five chess sets, but Daley said the establishment is always looking for more. Chess set donations can be made in person at the library located at 5216 50 St.
"The more people who know the service is there for them, the better. Chess is another way for people to have a recreational activity that involves mental abilities and interaction with other people; two things that I think human beings really need. I encourage everyone to come visit us," Boerger said.