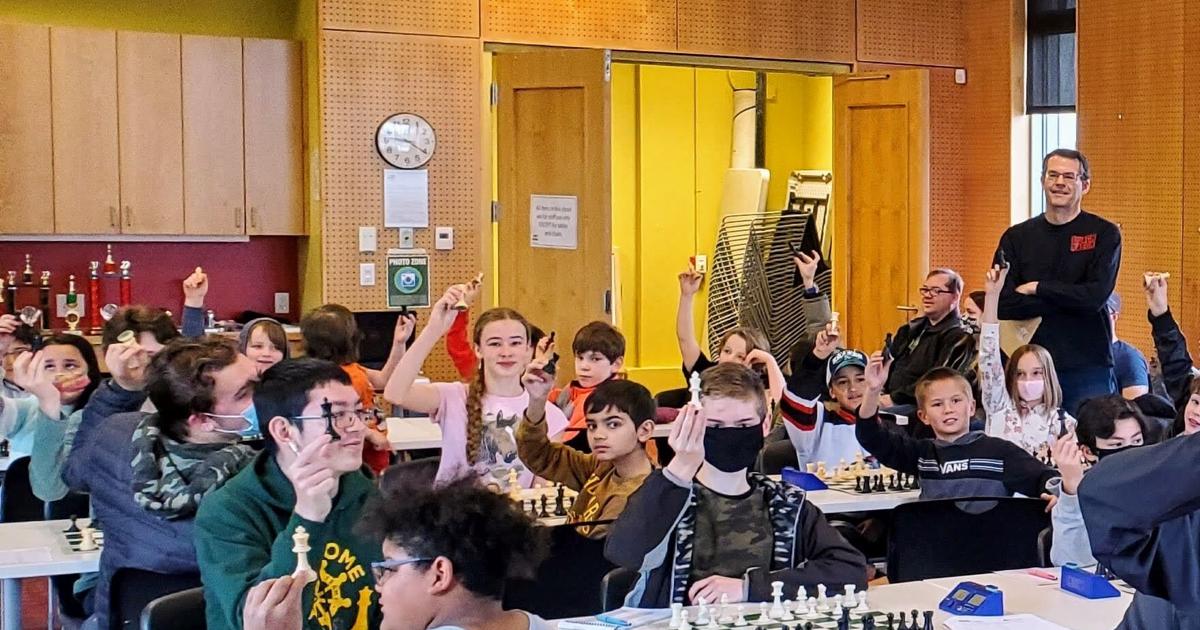 Summer Chess Tournaments are coming to Whatcom County | New
WHATCOM – Young chess players from Whatcom County are invited to join the Northwest Washington Scholastic Chess 2022 Summer Grand Prix Chess Tournaments.
The first tournament in the series will take place on Saturday, July 9 at 9 a.m. sharp at the Ferndale Public Library, 2125 Main St.
At this first tournament of the summer series, each player will receive a free chess book, according to Randy Kaech, organizer and founder of Northwest Washington Scholastic Chess and summer grand prix youth chess tournaments.
Kaech has played chess most of his life and coached the Ferndale High School chess team for 20 years. Providing summer chess programs for the Whatcom County community is also a longstanding commitment of Kaech.
"I would go across from my place of work, which was the Ferndale Post Office, and teach lunchtime classes and it eventually evolved into a series of tournaments every summer," Kaech said. "So the current summer series kind of evolved over the years into the form it is today, which is a grand prix tournament series."
For this year's Summer Chess Series, there will be six tournaments, with players allowed to play as much and as little as they want, according to Kaech.
Kaech hopes that after the players arrive at the first tournament, it will bring them back to participate in others.
"The first if [a player does] well above, it could give [players] an incentive to keep going and win the Grand Prix trophies, which are awarded to those who accumulate the most points across the six tournaments," Kaech said. "But also for the first tournament, each participant receives a prize, which is normally not the case."
This year's tournament has more generous prizes thanks to a donor and players can win a wide variety of prizes, according to Kaech.
Kaech organized the Summer Grand Prix Chess Tournaments to give children a place to play chess and practice their skills, stating that his favorite part of the tournaments is seeing the light bulb go out for the children after having improved their visualization skills or being able to use a tactic or plan that they had not used before.
According to Kaech, studies have shown that children benefit in many ways from playing chess, with social and academic improvements, instruction in logical thinking and concentration, and help with various school subjects.
"Offering tournaments is just one way to bring the benefits of chess to students," Kaech said.
Another benefit of chess and the reason Kaech hosts Summer Chess Tournaments is to allow children to learn valuable life lessons.
"You have to think before you act, you always have to look at things from the other person's perspective," Kaech said. "You have to learn to be a good sportsman when you win or lose, because if you don't make friends, you're doing it badly."