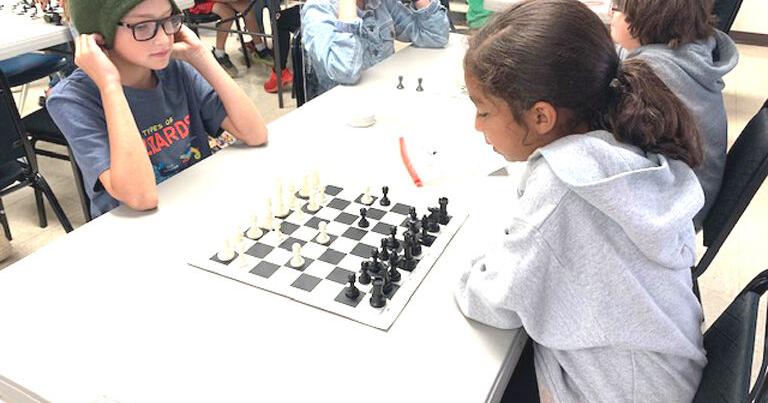 University Academy Chess Club Gains Popularity | News
Larry Richmond has played chess since a young age, but said he was proud that his own students could beat him at his favorite game. However, he said he was even more proud that chess had become the favorite after-school club of University Academy students and wanted to encourage local schools to start their own clubs and organize competitions.
Richmond started a chess club with a handful of University of Texas fourth-grade students at Tyler University Academy in Palestine when he began teaching math there seven years ago. The first two groups are now high school juniors and seniors whose skills have grown as much as they have.
"We have a few kids who are almost as good as me," Richmond said. "They beat me as much as I beat them."
The club has also grown in popularity recently, attracting up to 40 students every Friday after school for 90 minutes. In other words, nearly 20% of the school's roughly 200 students voluntarily stay after school on Friday afternoons to play a board game that's over 1,200 years old.
Long considered a mathematical game, chess encourages players to think logically, solve problems, and recognize patterns and spatial relationships. Richmond said playing chess helps students develop academic and lifelong skills.
"It really is a great metaphor for life because it involves studying, putting in the effort and learning from your mistakes," Richmond said. "There are numerous studies that indicate that performance in chess is positively correlated with performance not only in math but also in reading."
First-grader Jesse Green, who enjoys playing chess at home with family members and practicing with apps on an iPad, described the game as "difficult".
"You can see how other players are playing and see how good they are," Green said, explaining why he enjoys playing the game.
Yet the club's recent burst of growth is still somewhat confusing. One reason may be that students are eager to resume extracurricular activities that were canceled last year due to the pandemic.
Another cause of the club's current popularity may be the Netflix television series, The Queen's Gambit, which features chess as a metaphor for the main character's internal struggles. About half of the chess club members are girls.
Another reason may be the influence of older students. On Friday afternoons, Richmond and a few high school students visit first and second grade classrooms to introduce the game and guide young players.
Whatever the cause, however, Richmond said he thinks many other students can enjoy the game as well. Nathan Allen, a former UA math teacher who now teaches at Elkhart Middle School, recently created there a chess club.
"My goal is to diversify it into East Texas, and maybe we can have some tournaments against each other," Richmond said. "It's just a great game. I hope we can expand it beyond our school.