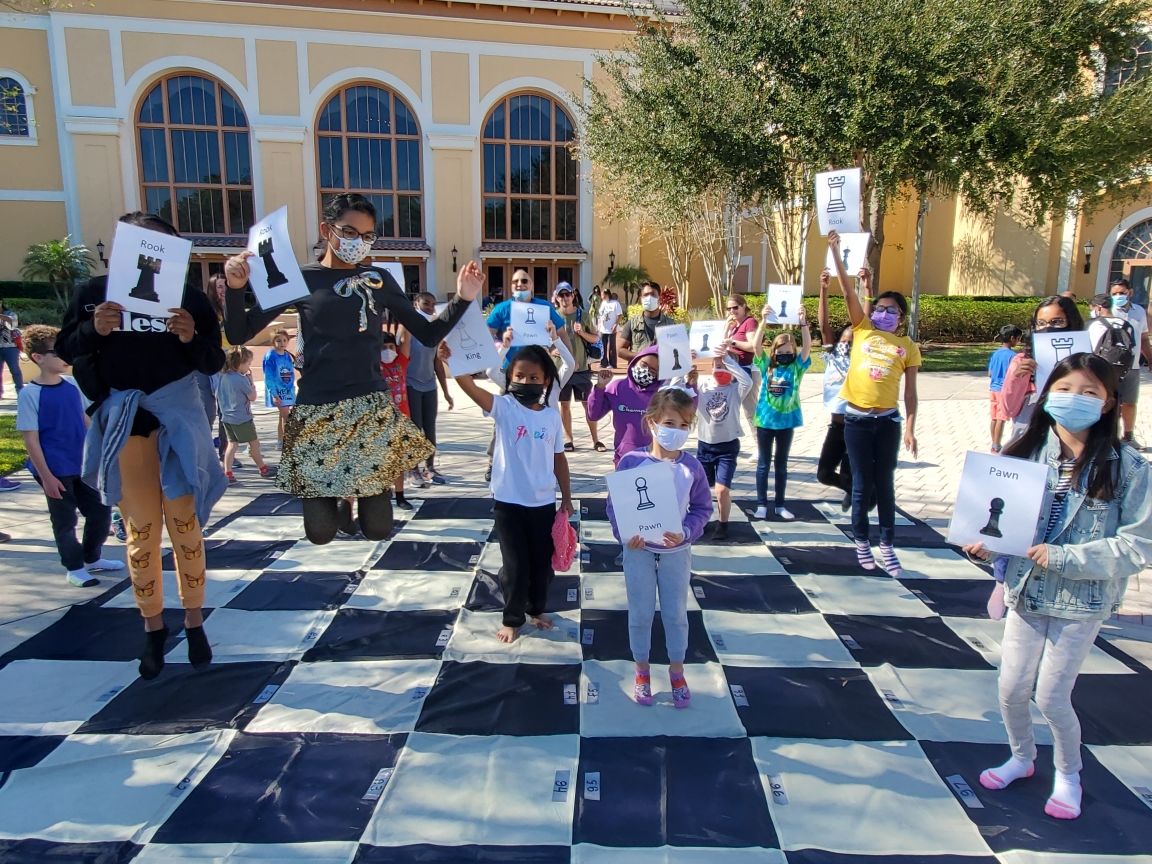 US Chess Women and Saint Louis Chess Club Announce 2022 Grant Round
US Chess Women is pleased to announce program scholarships to support efforts to educate, retain, and promote women and girls in chess. These allowances are supported by our partnership with the Saint Louis Chess Club. For the third time, the Saint Louis Chess Club has renewed its efforts to work with US Chess to retain and encourage women, girls and gender minorities in chess. In the first grant cycle, we awarded 13 grants to programs ranging from chess for moms in North Carolina to girls' clubrooms at the Philadelphia Chess Society to after-school girls' clubs run by the Berkeley Chess Center.
The second round awarded 10 grants across the country, all designed for online events in the wake of the pandemic.
For this cycle, we are looking for projects organized by educational nonprofit organizations (501 c3), public schools, and US chess affiliates with nonprofit status, scheduled for spring 2022 through end of the year. The deadline for applications is 5:00 p.m. TST March 21, 2022 [EXTENDED]. US Chess reserves the right to accept late applications or extend the deadline.
Award bids will be between $1,000 and $8,500. We encourage supported activities such as workshops, tournament series or classes. Please don't consider these suggestions as limitations, as we value creativity. All grant recipients will be required to submit a grant report within 30 days of project completion. Grant reports should include the number of people served, the gender breakdown of participants, description of the activity or activities, results of the activity, and future plans for expanding the funded activity.
Apply here: https://docs.google.com/forms/d/e/1FAIpQLSd1M7uWX-vRo37nGWBDDBDL_BvUYniEL8cz1yqPC91eyAECtGA/viewform?usp=sf_link
Our criteria will include some of the following considerations (Favorite items are required):
Candidate background
Intention to attract more than 50% participation of girls, women and/or gender minorities in the proposed project*
Benefits a small or large group, rather than targeting specific individuals*
The project promotes the intended goal of empowering and promoting girls and women in chess*
Efficiency
Creativity
Benefits US Chess Members or Prospective US Chess Members*.
Ability to carry out the program
Intersections with other American chess goals, such as reaching underserved communities or disabled chess players.
Need
Geographical and organizational diversity (we are less likely to choose multiple projects submitted by the same organization.)
Live events must adhere to local COVID-19 policies, and organizers are encouraged to provide free masks to attendees. US Chess will allow additional budget for masks upon request*
Please submit your questions to [email protected]
Link to Google Forms app. https://docs.google.com/forms/d/e/1FAIpQLSd1M7uWX-vRo37nGWBDDBDL_BvUYniEL8cz1yqPC91eyAECtGA/viewform?usp=sf_link